About NPO Premier
NPO Premier is a boutique consultancy with Milan Vydareny as its founder and regular full-time employee. In addition to Milan's time and talent there are a number of other consulting practitioners available to clients who require expertise and services outside of Milan's strengths. This additional talent serves as a network of skills and capabilities that enables each boutique consultancy to offer the breadth and depth of experience of a larger organization while avoiding the overhead and high costs often associated with large consulting firms.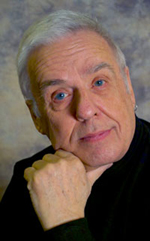 Milan Vydareny
Milan has a long and varied history as a consultant and creative spirit. Much of his career has been spent in the for-profit world as an IT consultant, software developer, LAN administrator, web site developer or technical support contact.
More recently Milan's career took him into fraternal organizations where he added skills like magazine editing, photography and membership development to his growing repertoire.
He recently earned both a Master's of Nonprofit Administration and a Master's of Business Administration from North Park University in Chicago.
Areas of particular interest or expertise include strategic planning, board development, capacity development, fundraising, publicity and communications including the "new media" of social networking and email marketing. He also serves as Treasurer of a local nonprofit and is experienced at fund accounting and government reporting requirements.
He has served or currently served on the boards of The Northbrook Symphony Orchestra, The Building Stage (theater) and Odradek Theatre Company. Because of his involvement in performing arts marketing, branding and audience development have become high priority interests. He blogs regularly about Chicago performing arts and can be found in frequent attendance of many Chicago performing arts groups ranging from opera to ballet to symphony orchestras and theaters.
Resource Network
The following skilled consultants and practitioners are a part of the NPO Premier Network of Senior Consultants: (Under development. Check back soon.)